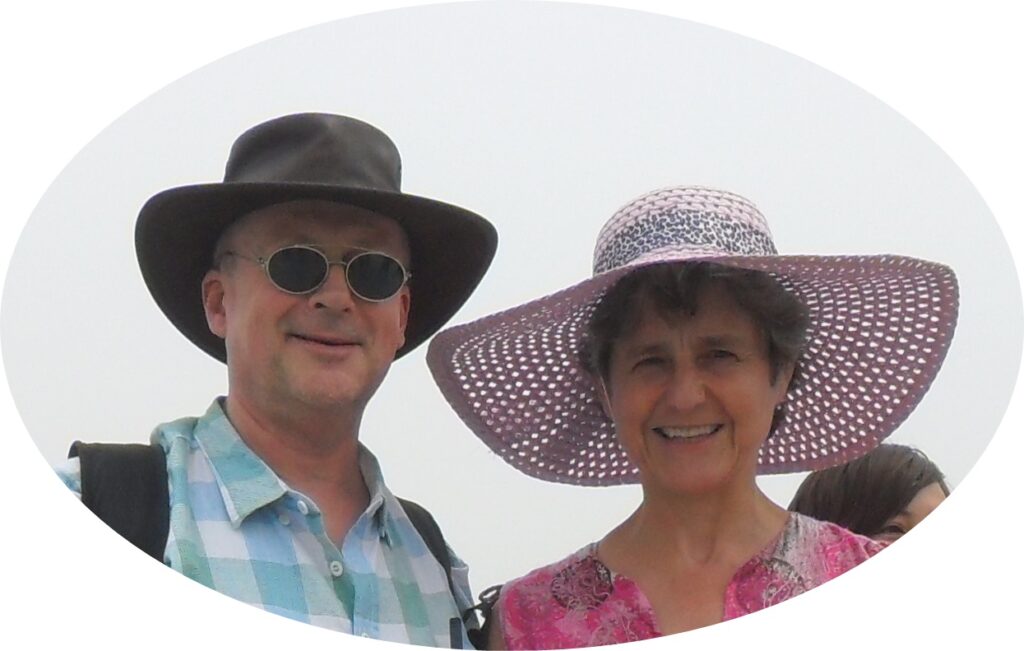 Hi, we are Sherrie and Chris – budget independent travel
Sherrie and Chris are budget independent travelers who enjoy budget independent travel within Australia and overseas. Moreover we like to travel as much and as cheaply as we can. Then
Sherrie and Chris are budget independent travelers who enjoy budget independent travel within Australia and overseas. Moreover we like to travel as much and as cheaply as we can. Then we share our experiences along with hints and tips via YouTube videos.
Discover the places we pick to go where we can get good priced flights, budget but comfortable accommodation and cheap cost of living – especially food.
Our travel philosophy
We aim to and stay for a few weeks in one place getting to know the local area and culture. Whilst there we will share with you the cost of things, the best local places and sites to visit, how we get there and how much it costs, and any money saving tips we discover. You will learn whether language is a problem and how to overcome it, scams you may encounter and how to avoid them. Hopefully you will enjoy our videos and find them useful in planning your trips.
Travel
Our travel experience covers quite a few countries, and continues to grow as long as we can still move. Whilst modern digital video and YouTube did not exist in our early days, in later travels we have been able to record our travels. This lets us share them on YouTube on our channel
---
Early travels
Life was fortunate enough to let us travel to Europe and spend time in England, France, Switzerland and Italy. Also we travelled a lot in Australia.
Lately
Recently we have had several trips which are documented on this site.
Twice we have been to China.
Firstly to tour some main cities – Beijing, Xi'an, Chengdu and Shanghai including a Yangtze River cruise. This was not our usual type of holiday – but very interesting. The enabled us to tick off a few bucket list items – Giant Pandas, Yangtze River 3 Gorges and the Terracotta Warriors.

China – Four Cities and a Cruise
---
Secondly we spent a month in Kunming – the 'City of Eternal Spring' – capital of Yunnan province., really being locals, living in an apartment and seeing the local sights. Plus a few hints and tips for travelling in China.

China – A month in Kunming – City of Eternal Spring
---
Another place we had never been was India, and so we rented an apartment in Delhi for a month to live somewhat like locals. In addition we added side trips to Agra for the Taj Mahal, and Jaipur.

India – Delhi, Agra & Jaipur.
---
Perhaps our greatest adventure, was three months spent driving round the edge of Australia. This meant we saw some exceptional places and things that few people, even Australians, get to see. Luckily we avoided major vehicle problems, snakebite etc etc., and had a wonderful time.

Round Australia Road Trip.
---
On our way home from India we travelled via Abu Dhabi in the United Arab Emirates, where we did a brief tour.

Abu Dhabi – A short tour
---
Our next trip was to Vietnam to experience 'Tet' or Lunar New Year. We spent a month in Hanoi, the capital.

Vietnam – a month in Hanoi
---
With Covid restrictions easing around the world, Japan opened to tourists again, and so we headed there for a month at the end of January 2023. We spent a week in Asakusa, Tokyo, followed by a week at Kawaguchiko and Mount Fuji (with a full day of snow thrown in). The last two weeks we spent in Shimbashi, Tokyo.
Enquiries to: sherrieandchris@sherrieandchris.com
---
Art
Sherrie also enjoys producing some amazing digital photographic images that she uses both as artworks and as designs for a large variety of products.
This has earned her quite a large following, and are well worth a look.